We are working to reduce carbon emissions in Cambridge, including our own, and to help the city adapt to climate change. Our work is guided by our climate change strategy.
Three of our projects are highlighted below. You can find out about three others in a short film.
Reducing emissions from our buildings and operations
We installed light-emitting diode (LED) lights and motion sensors at Grand Arcade car park and Grafton East car park in 2016.
Meter readings show that electricity use at Grand Arcade car park fell by almost 50% in the first six months. The expected reduction in energy consumption of around 520,000 kWh will save about £46,000 and 280 tonnes of carbon every year.
Reducing energy consumption and emissions from homes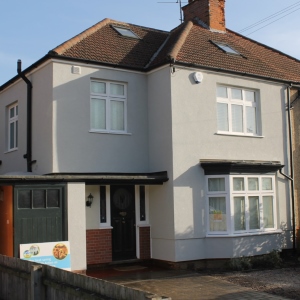 The Action on Energy partnership received over £6 million from the government's Green Deal Communities Fund in 2014.
We helped residents access grants of more than £2 million from the scheme. The funding helped to install energy efficiency measures including 422 solid wall installations by the end of the project in 2016.
Adapting to the impacts of climate change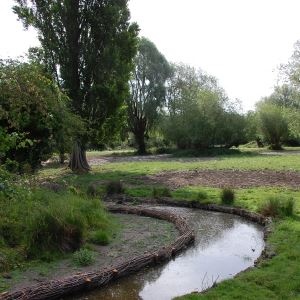 We worked with the Environment Agency to restore a fish passage at Sheep's Green local nature reserve. We also transformed the previously heavily silted and slow-flowing channel that crosses it.
A variety of fish species can now migrate between the pool at Newnham Mill to the upper river Cam. The restored watercourse will benefit many species of plants and other wildlife such as grey herons and kingfishers.
The reserve will also play a role in lessening the effects of extreme weather, which climate change will increase. The reserve helps to reduce surface runoff after heavy rainfall, reducing flooding.