Grants for community groups
Community grants and Area Committee grants are available for projects and activities that will reduce social or economic inequality. 
Our King Charles III Coronation Celebration grant fund is available for community groups, voluntary organisations and groups of local residents to help cover the costs of celebratory events taking place between Saturday 6 and Monday 8 May 2023.
Our Environmental Improvement Programme funds and delivers small-scale projects that make a lasting and noticeable improvement to the city.
Sustainable City Grants are available every year to support voluntary and community groups to deliver activities in Cambridge that will help achieve the objectives of our Climate Change Strategy 2021-26.
Cycling and walking promotion grants are available for groups to fund schemes that encourage sustainable transport in Cambridge.
United with Ukraine community grant is available for community groups to apply for a grant of up to £2,000 to deliver activities that will support refugees fleeing the war in Ukraine.
S106 developer contributions help fund new or improved facilities in Cambridge. Grants could be used for improving community and sports facilities, or carrying out a small-scale public art project.
Public art grants are available to support small-scale public art projects. We encourage applications from community groups partnered with artists or arts organisations.
Homelessness Prevention Grants are available for projects that prevent or relieve homelessness and rough sleeping in Cambridge.
Platinum Jubilee community grants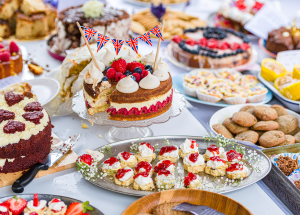 Platinum Jubilee grants of up to £500 were awarded to community groups in 2022.
For events and activities spread across Cambridge celebrating Queen Elizabeth II's Platinum Jubilee.
£18,196 was awarded to 40 groups and over 6,000 people participated.
See our Platinum Jubilee community grants celebration report [PDF, 5MB] for full details of how the grants were used. 
Image credit: Howard Rice
Grants for individuals
There are various grants and incentives for improving your home's energy efficiency.
The Home Improvement Agency can provide housing repair grants and loans and non-secured grants to some homeowners. It can also provide disabled facilities grants for adaptation works that will help a person continue to live independently.
The sports grant scheme can contribute towards the costs of equipment, training, club fees, and other necessary expenses.