We are not currently running this course.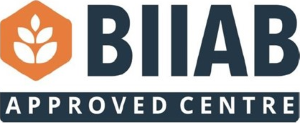 As a licensee you must ensure your staff are suitably trained and are aware of their responsibilities associated with the sale of alcohol. 
The Level 1 Award in Responsible Alcohol Retailing (ARAR) meets an industry-wide need to demonstrate commitment to responsible alcohol retailing by covering topics that include:
The nature of alcohol and the effect it has on the human body
The main points of the Licensing Act 2003 as they relate to alcohol retailers and servers
Licensing law and the protection of children from harm
The social responsibilities associated with the retail sale of alcohol
How to recognise drunkenness, and an individual's duty not to serve drunk customers
How licensed premises can help to prevent or eliminate alcohol-related crime and conflict
The importance of personal safety
This course is aimed at front-of-house staff who are involved in the sale of alcohol on a day-to-day basis. Individuals wishing to gain a deeper understanding of licensing law and the application process should consider the BIIAB Level 2 Award for Personal Licence Holders that we also offer. 
Feedback
"Tutor approaching and engaging with others"
"The videos and practical exercises were very helpful"
"The tutor was very kind and friendly"
"Good, calm and friendly environment"
"It was very easy to understand, straight to the point"
Course delivery
Our licensing courses are taught by enforcement officers who are responsible for the inspection of licensed premises and have achieved the Level 3 Award in Education and Teaching as well as the Institute of Licensing Professional Licensing Practitioners' Qualification.
The course is delivered in a half day session, which will cover all the information required to complete the exam. The course is followed by a short multiple-choice exam, which has two parts:
Section one: 3 questions - pass mark 100% (3 out of 3)
Section two: 22 questions - pass mark 64% (14 out of 22)
The ARAR is accredited on the Qualifications and Credit Framework (QCF) at Level 1 and has a credit value of 1. The accreditation number is 500/77442.
Course dates
We are not currently running this course.
We're looking into other ways to provide the course and examination – we'll update this page if that is possible. Contact us if you would like to receive updates.
Cost
The cost to attend the course is £75 per person. This includes a course handbook, registration and examination fees, and refreshments.
Contact us to discuss arrangements for group bookings and discounts.
Book your ticket
We are not currently accepting bookings on this course.
Privacy policies
We will only use your information for the purposes of training and certification. Read our privacy notice to find out more.
We'll share your information with the accrediting body, BIIAB, and you'll need to share some when booking with Eventbrite. Both will handle your data in line with their privacy policies.