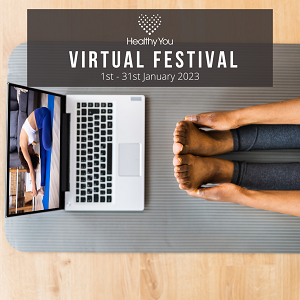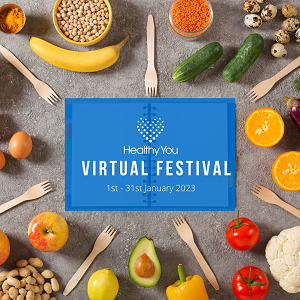 HEALTHY YOU – a free service for residents looking to make healthy lifestyle changes – is running a completely free, online, month-long health and wellbeing festival from 1 to 31 January, and is encouraging Cambridgeshire residents to register now to receive the latest updates in the run up to the festival.
All activities will be free and hosted on a variety of online platforms such as Zoom and YouTube.
Sessions will include healthy eating workshops; wellbeing during the menopause classes; taster activities for Pilates, Yoga, T'ai Chi, Salsa and more; strength training for the over 50s; a chance to try out the exercise referral scheme which supports people with long term health conditions to get active; and much more.
All activities will be suitable for beginners, offering an opportunity to anyone looking to increase their physical activity or working towards healthier habits in the new year.
The festival is organised by Healthy You – a free service for Cambridgeshire and Peterborough residents looking to make changes to their lifestyles, funded by Cambridgeshire County Council and Peterborough City Council – and will be run in partnership with Living Sport and the county's district and city councils.
Register online to receive the full timetable and updates about the festival programme.
Cllr Mairéad Healy, Executive Councillor for Equalities, Anti-Poverty and Wellbeing at Cambridge City Council, said: "The festival was so well-received when we ran it for Cambridge residents in 2021 and 2022, we're thrilled it's now being expanded as a countywide event to benefit residents across Cambridgeshire.
"Lots of us will already be finding it harder to look after our wellbeing during cold, icy and wet conditions, and it can feel hard to prioritise our health when we're under increasing pressure in the run up to the Christmas holidays. One really positive thing you can do right now to prioritise your health and wellbeing is to register to receive updated and reminders of what's on offer as we get closer to January."
Cllr Susan van de Ven, Vice-Chair of the Adults and Health Committee at Cambridgeshire County Council, said: "It's good we're able to build on the countywide Healthy You service and the success of Cambridge's festival over the last two years, to open up the reach of these free sessions to benefit people across Cambridgeshire.
"Everything is free and it's all online to help as many people as possible access the sessions. So, whether you want to start the new year with fresh ideas for healthy eating, or you feel like trying out a new fitness class, there's no reason not to pre-register now."