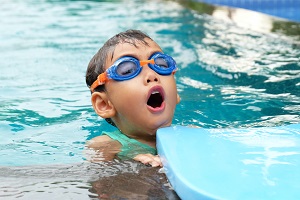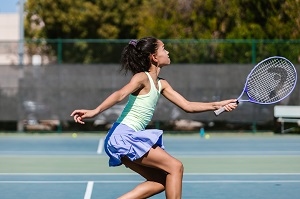 CAMBRIDGE City Council is urging people to apply for two grants that support people's health and wellbeing.
The Grassroots Activity Grants offer up to £250 per family to support children to take part in sports; and the Community Kickstart Fund offers £300 to those who run sports or physical activities to start running new sessions.
Grassroots Activity Grants
The £250 per family is available to enable children aged four to 16 from low-income families to access any sport or activity, from kayaking or dancing to swimming or boxing. The grant can be used to pay for joining fees, session fees or equipment including clothing and footwear, with the funds being paid directly to the club or organisation providing the activity, or awarded as vouchers that can be redeemed in certain sports shops to purchase equipment. Initially launched in the spring, further funding has been made available to families thanks to The Leys School's Community Fund. Apply for the Grassroots Activity Grant online before the 16 November deadline. 
Community Kickstart Fund
Funded by Cambridgeshire County Council, the Community Kickstart Fund offers £300 to local groups looking to set up sports or physical activity sessions in the city to benefit the health and wellbeing of the community. The grants could cover costs such as hiring a facility for the activity; covering coaching/instructor fees; or purchasing sports equipment. Applications are welcome from local groups such as girl guiding/scout/cadet groups; youth clubs; organisations supporting older adults or disabled people; faith organisations or minority ethnic groups; or resident groups. Applications are welcome at any time but funds will be allocated on a first-come, first-served basis until all the funding has been allocated. Apply for the Community Kickstart Fund online. 
Cllr Alex Collis, Executive Councillor for Open Spaces, Food Justice and Community Development, said: "As we know, being active is crucial for our physical health, but also to keep us happy. Unfortunately, in cities like Cambridge where the cost of living is high, financial barriers can stop low-income families from taking part in sport or other activities to keep fit.
"We're pleased to have partnered with The Leys School to launch the Grassroots Activity Grant scheme. Some families who received the funding previously found they were able to continue sending their children to gymnastics classes after a change in family circumstances would have meant they would no longer be able to afford it; others were able to use the funding to enable their child to take up tennis lessons for the first time, for example. Please take a look and apply if your child would benefit.
"Funding local groups to set up new sports or fitness sessions is another way we can support local people to have better access to opportunities to look after their wellbeing, so if you are part of a local group or you have an idea for where a new activity could be set up, please get in touch and we can help with your startup costs through the Community Kickstart Fund."