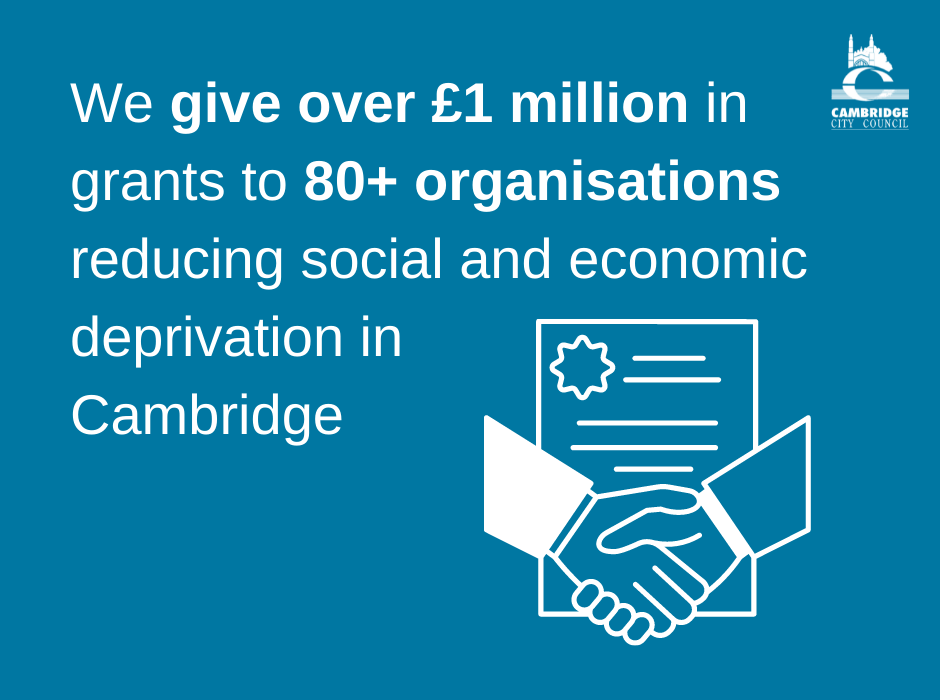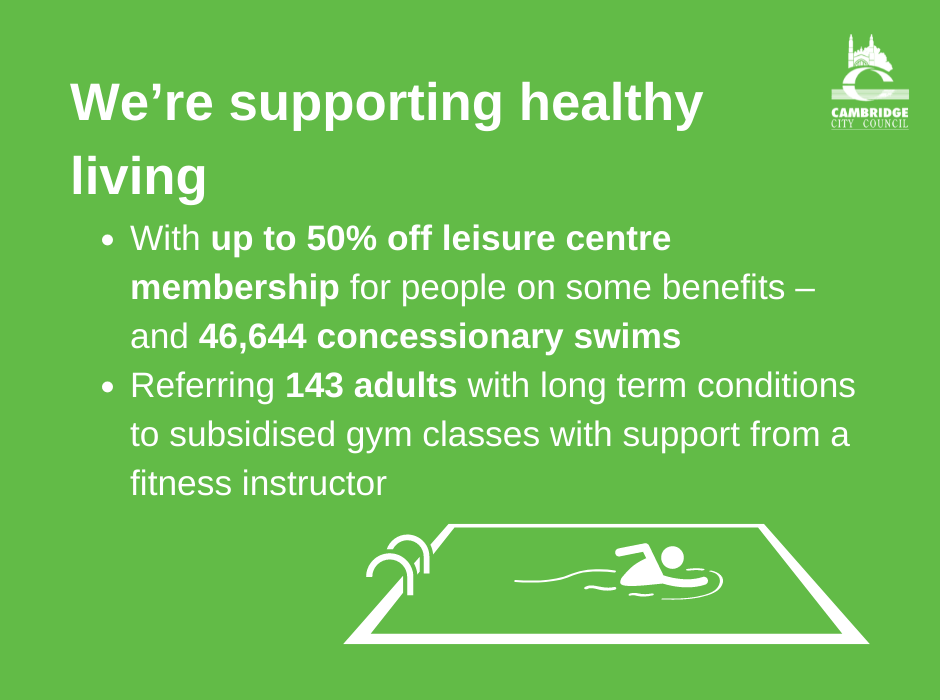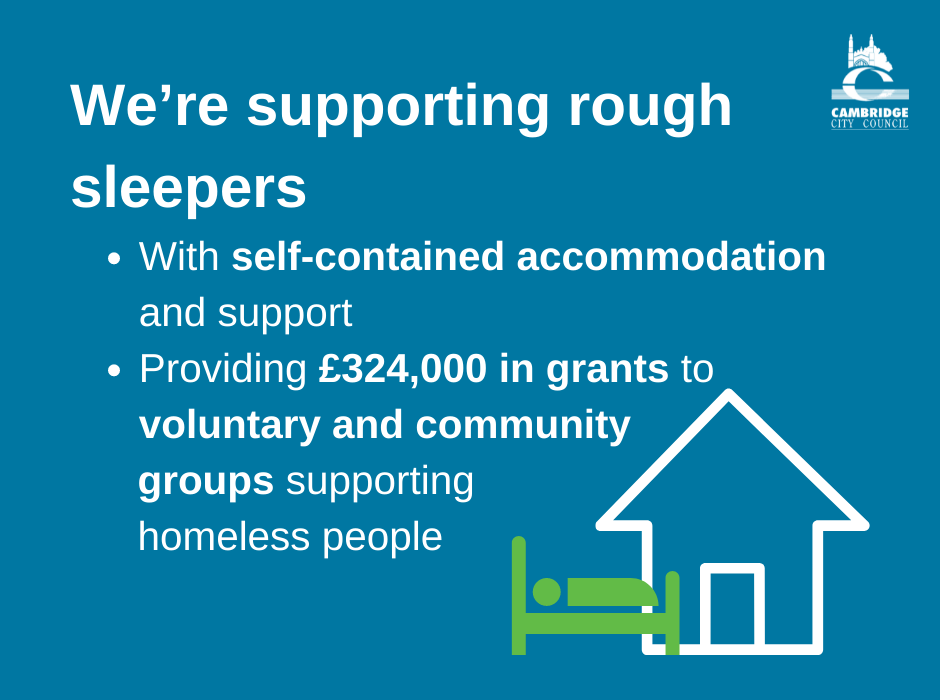 The council's three-year anti-poverty strategy (2020-2023) works to address the effects of and prevent poverty in Cambridge. The strategy sets out 58 actions, which focus on work across five themes:
Helping people on low incomes to maximise their income and minimise their costs;
Strengthening families and communities, including supporting groups of people that are more likely to experience poverty;
Promoting an inclusive economy, by raising skills and improving access to a range of employment opportunities for people on low incomes;
Addressing the high cost of housing, improving housing conditions, and reducing homelessness; and
Improving health outcomes for people on low incomes.
Highlights of work completed last year (2021-2022)
Supporting the Real Living Wage – paying council staff and contractors a Real Living Wage; and running campaigns and events to encourage Cambridge employers to pay the Real Living Wage.
Funding an Outreach Advisor at Cambridge Jobcentre Plus to provide financial advice to new Universal Credit claimants.
Continuing to partner with Peterborough Environment City Trust (PECT) on a fuel poverty project funded by UK Power Networks' Power Partners programme – providing energy advice to 178 households.
Supporting council tenants with digital inclusion through loans of devices with pre-loaded data; and enabling the rollout of fibre optic broadband to council homes.
Supporting low income households with digital inclusion, by applying to the National Databank Scheme to give households access to free data and unlimited calls/texts for up to six months; and awarding £40,000 to Cambridge Online to provide a range of digital inclusion support.
Giving over £1 million in grants to projects aiming to reduce social and economic deprivation in Cambridge – to 80+ organisations delivering over 130 projects and activities.
Saving residents money when disposing of bulky waste, by providing 14 community days and four skip days in low income areas of the city.
Skills development – promoting learning, training and work opportunities to young people, such as through The Cambridgeshire and Peterborough Region of Learning project, reaching 55 young people aged 15 to 24.
Increasing housing affordability: starting construction on site of 546 new council homes; approving 150 Affordable Homes; and approving the Greater Cambridge Affordable Rents policy, to set a maximum rent for Affordable Rent homes.
Supporting rough sleepers with self-contained accommodation and support; and providing £324,000 in grants to voluntary and community groups supporting homeless people.
Supporting healthy living, with up to 50% off leisure membership for people on some benefits (with 46,644 concessionary swims taken); and referring 143 adults with long term conditions to subsidised gym classes with support from a fitness instructor.
Free hot lunches – with local partners, a programme to provide hot lunches for low-income families in seven wards during the school holidays.
For more information, read the full report presented to Environment and Community Scrutiny Committee meeting on 30 June 2022.