There are a number of different and exciting activities for all people with a disability in the city. These are all provided by established local clubs and organisations, led by experienced coaches or instructors.
We want to ensure that everyone has the opportunity to access sport and physical activity regardless of disability or additional needs. We work with local charities and organisations that support disabled people to help achieve this.
Our partner Living Sport have a map of disability and inclusive sports clubs and activities. 
Inclusive events and activities in Cambridge
New Age Kurling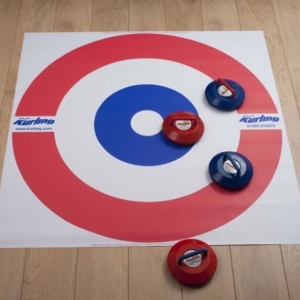 New Age Kurling is an adapted version of curling, which you might have seen at the winter Olympic Games. It's played indoors instead of on ice.
Kurling is inclusive and fun – it's perfect for people who want to lead a more active lifestyle.
Sessions are suitable for beginners as well as people who have played before and want to improve.
Contact us if you'd like to see kurling sessions in your community.
Tennis
Cambridge Lawn Tennis Club welcomes children and adults with disabilities to their club. They run various sessions including social tennis, mini leagues, and individual coaching.
Climbing
Clip 'n Climb Cambridge is now running inclusive sessions for climbers with disabilities. They provide a calm environment, turn the music down and have plenty of instructors to help. Numbers are restricted to 12 in a session and the centre has a climbing hoist too.
SEND Sundays are for those climbers with special educational needs
2nd, 3rd and 4th of Sunday each month
9 - 10am
£10 per climber
Tickets to be booked in advance through Clip 'n Climb Cambridge website or call on 01223 941700
Unit 34 Clifton Rd Industrial Estate, Clifton Rd, CB1 7EB
Spectrum Cambridge is a parent led charity providing events and support for families of children with Autism, additional needs, learning difficulties and disabilities. Spectrum Cambridge book sessions for their members on the first Sunday each month at Clip 'n Climb Cambridge. Visit the Spectrums website for more information.
Bounce Activity Club
Bounce is a free activity club for children aged between 5 - 11 years.
Activities include multi-sports, arts and craft and board games, and all sessions are run by volunteers from Cambridge Student Community Action. These volunteers are from Cambridge universities and all aged between 18 and 21. They organise activities and supervise the children during the session.
Saturdays (Term Time)
12.30 - 2pm
St Lukes Barn, French's Road, CB4 3JZ
Places are limited and are allocated on first come first served basis
For further information and bookings contact: Caroline@cambridgesca.org.uk
Sport clubs and coaches
Funding, support and advice are available to sport clubs that cater for people with additional needs or wish to do so. 
Disability inclusive sport funding
A bursary of up to £200 is available to help local clubs and organisations deliver disability specific or inclusive physical activities. The bursary can be used to support or fully fund the following:
Making your current activities inclusive – for example to provide additional coaching, publicity, equipment, or access for disabled participants
Developing new, disability specific sessions – including hall hire, coaching, specialist equipment, publicity and so on
Contact us to ask for an application form.
Equality and safeguarding
For all coaching and club activities it is important to make sure that you understand safeguarding policies and procedures, and are aware of the Equality Act 2010.
Our county sport partnership Living Sport provides advice and guidance for inclusive activities, including how to get started and what you can do to make your club or activity more inclusive.
County and national sport organisations
Ability Plus Group
The Ability Plus Group is the county disability sports forum for Cambridgeshire and Peterborough. It's a network of professionals from different organisations that promotes sport and active recreation for people with disabilities or additional needs.
The group meets on a quarterly basis with specific themes, and have objectives that they always work towards.
Activity Alliance
Activity Alliance, formerly known as the English Federation of Disability Sport, works to make active lives possible with a vision that disabled people are active for life. It supports organisations to help include disabled people more effectively.
Partnership work
We work very closely with our County Sport Partner Living Sport to help support national sport organisations to deliver inclusive activities locally.
These organisations include British Blind Sport, UK Deaf Sport, CP Sport, Mencap, Wheelpower, Dwarf Sport Association UK, and Limbpower.
Living Sport provides more information about these disability sport organisations.