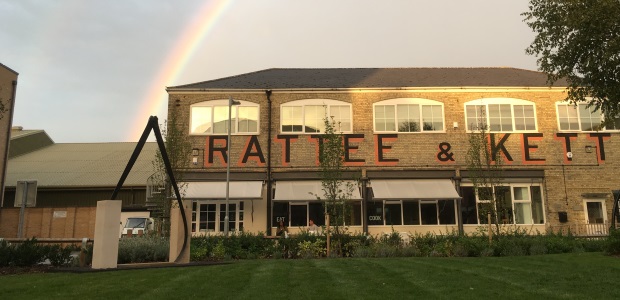 Location: Homerton Gardens, off Hills Road
Artist: Harry Gray
Format: Sculpture
Materials: Stone and bronze
Commissioned by Homerton College and Hill Residential 
Made to Measure is one of two sculptures at Homerton Gardens, in front of the Rattee and Kett building. It is made of a bronze set of measuring calipers supported by two natural English stones.
The calipers are a large replica of a set that artist Harry Gray was asked to make by the head carver in his first weeks as an apprentice stone carver at Rattee and Kett in 1988.