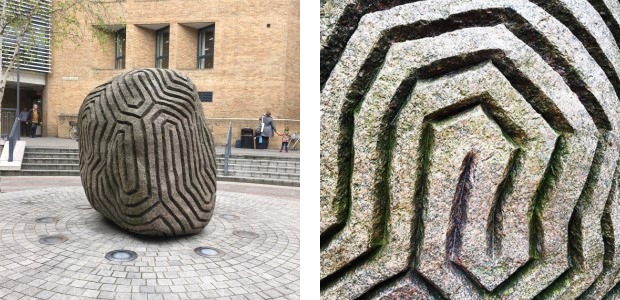 Location: Fisher Square
Artist: Peter Randall Page
Format: Sculpture
Materials: Granite
Commissioned by Grosvenor
Between the Lines was carved from a granite glacial boulder. Peter Randall Page also designed the landscaping around the sculpture, including the paving, tree grills and bench.
The sculpture was commissioned as the centrepiece of the Fisher Square redevelopment.