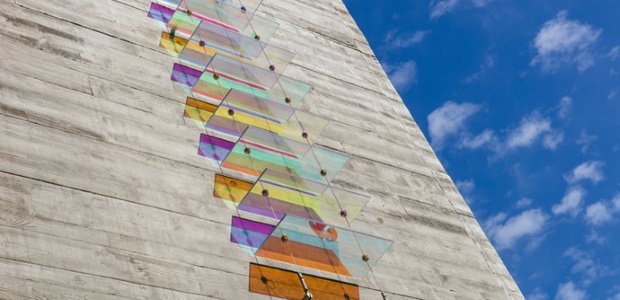 Location: Allia Future Business Centre, King's Hedges Road
Artist: Chris Wood
Format: Building façade installation
Material: Dichroic glass
Commissioned by Allia
Local artist Chris Wood has a number of commissions in Cambridge. This commission was one of three at the Future Business Centre.
Dichroic filters on glass let light of certain colours pass through, while reflecting other colours.