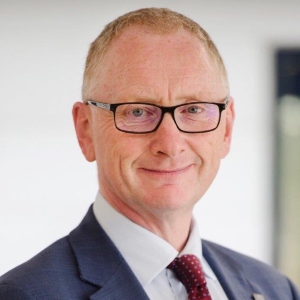 ANDREW GRANT has been appointed as Interim Chief Executive of Cambridge City Council.
Councillors approved his appointment tonight (3 September) at a meeting of the Full Council.
Andrew will take over from Antoinette Jackson, the city council's highly respected and long-serving chief executive, on 1 October. Recruitment for a permanent Chief Executive is already under way.
Andrew is an experienced and successful local government Chief Executive, most recently leading Aylesbury Vale District Council in Buckinghamshire for 13 years.
Andrew originally qualified in forestry, then in housing and was a Director of Housing at Sedgemoor District Council in Somerset.
He later gained responsibilities in waste management, environmental health, leisure, museums, arts and community development as Director and Deputy Chief Executive at Cotswold District Council in Gloucestershire.

On being appointed Interim Chief Executive, Andrew said: "I am passionate about delivering great services to residents and businesses, driving innovation, engagement and especially digital transformation.
"I am looking forward to joining the Cambridge team as Interim Chief Executive to work with them to address the challenges posed by the Coronavirus pandemic as well as the council's priorities of building more council homes, taking strong action on climate change and tackling inequality."
Cllr Lewis Herbert, Leader of the Council, said: "We are so pleased that Andrew, with his proven record as a committed leader seeking the best for the whole community, has agreed to become our Interim Chief Executive. I warmly welcome him to Cambridge and our city of considerable magic.
"Like all councils, we are determined to address the many challenges our city's residents and businesses face in the year ahead, starting with the best possible economic, social, financial and environmental recovery for Cambridge once we have beaten Coronavirus.
"Working with our team of executive councillors, excellent senior managers and our hugely able staff team, Andrew will help lead city council delivery as we recruit a permanent postholder. He will bring his wealth of experience with him and will be a big contributor to our expanding partnership work which has never been more vital than now."
Antoinette Jackson announced in January that she intended to leave the council in June. She generously agreed to extend her service to the end of September to lead the council team and city response through the Coronavirus crisis, focusing on protecting public health and extending support for people self-isolating in Cambridge.