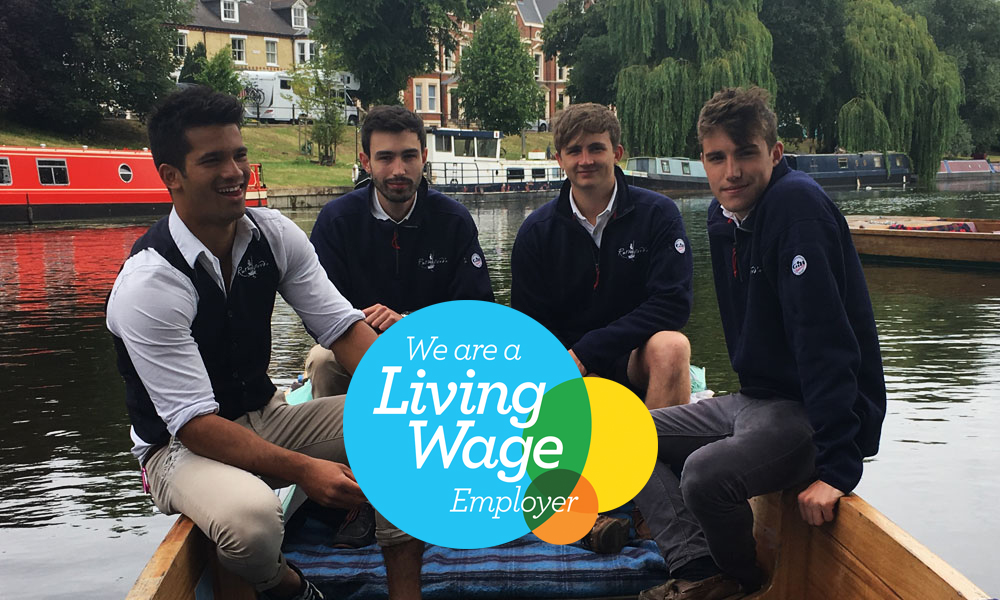 A PUNTING company has become the latest Cambridge firm to become accredited by the Living Wage Foundation after taking advice from Cambridge City Council.
Rutherford's accreditation means there are now 65 Living Wage employers in Cambridge supporting the fair pay movement.
Rutherford's staff receive a minimum hourly wage of £8.75 in the UK that is calculated to reflect costs of living.
This rate is more generous than the statutory minimum for over 25s of £7.50 per hour, which is calculated based on a percentage of median income (currently at 55%).
Cllr Richard Johnson, Executive Councillor for Communities, said: "Congratulations to Rutherford's on their Living Wage accreditation.
"Through their accreditation they are helping to support the fair pay movement in the leisure and tourism sector where it is very common to be paid under the real Living Wage.
"Rutherford's and other companies that sign up to the real Living Wage can make a real difference to tackling in-work poverty in the city."
Emma Wynne, Founder, Rutherford's Punting Cambridge said:  "We're immensely proud to be a part of the Living Wage movement as an accredited Living Wage Employer.
"Cambridge is notoriously expensive as a city and it's only fair that our wages reflect the cost of living for our employees. We're really excited to be the first punting company in the UK to be a Living Wage employer. Cambridge once again beating Oxford, this time to the Living Wage commitment!"